If you ask hikers in Trumbull where to go, they'll always have one answer in mind: Pequonnock River Valley. A favorite among local hikers, Pequonnock River Valley is known for its complex web of trails that can leave you wandering in a lush and beautiful world.
Characteristics of the Pequonnock River Valley
Pequonnock River Valley extends for five miles, following the rocky meandering of the picturesque Pequonnock River. From the river, hikers are greeted with two hiking options, the first of which is the Rail Trail.
A favorite among routine fitness buffs and casual hikers, the Rail Trail is an established path that features a flat and straight trail. Several offshoots are located throughout the trail, however, allowing hikers to cross the river by creative means (via fallen tree or rocks). The Rail Trail is dog-friendly, but it's highly recommended to keep pets on the leash. Additionally, the Rail Trail is family-friendly and is great for trail biking as well.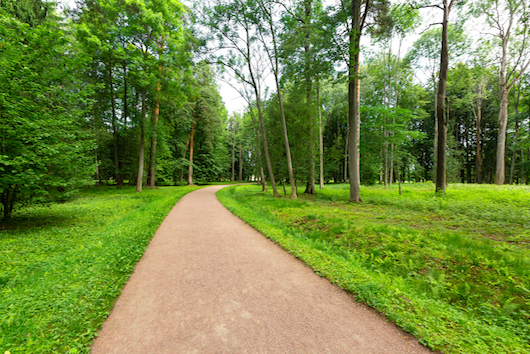 For hikers looking for more challenge, another trail can be accessed from the jump-off point. This trail will take hikers farther from the Pequonnock River, and branches out into a network of small trails that offer various trail attractions and endless possibilities for adventure. These trails continuously ascend and descent, creating the perfect nature workout for thrill seekers. Despite the challenges, this network of trails are still perfectly manageable for hikers of different skill levels.
A couple of tips for hiking at Pequonnock River Valley
If you're taking the Rail Trail, it is highly suggested to park on Tait Road, a couple of meters away from the Trumbull town hall. The Rail Trail is completely accessible from here, located only a short distance away.
If you're seeking to explore the Pequonnock River Valley "off the beaten path," take Daniels Farm Road to Park Street. From there, you can leave your car and make your way to your chosen path.
Learn more about Trumbull, CT here.