Rick Higgins of The Higgins Group is proud to announce the newest member to its portfolio of real estate offices and its first in New Haven County. Rick has coined Milford, "The Harbor Coast," because of the astonishing 17 miles of coastal real estate this destination community provides. Milford, the "small city with a big heart," has large attributes – not only does it hold claim to the largest coastline in CT, but also has a mile-long boardwalk, a plush public golf course, an over 55 residential waterfront community, Audubon coastal sanctuary, the Post Rd's shopping hub, incredible restaurants and quaint theaters. Milford's charming and unique neighborhoods each have their own story and character and its magnificent and picturesque harbor leads boaters straight to the lush and Historic Milford Green and its very welcoming neighbors!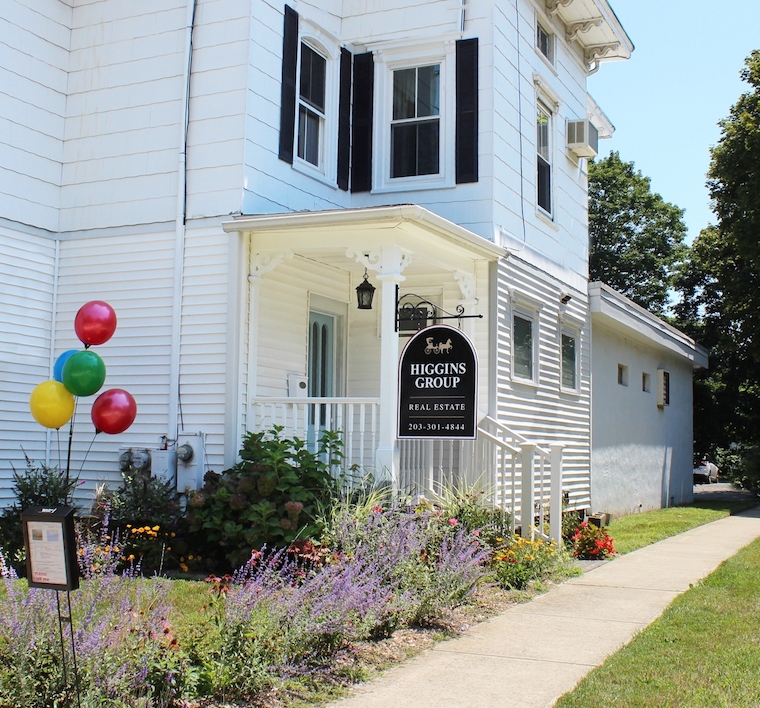 Milford's vibrant downtown full of restaurants, bars, coffee shops and boutiques is a fun area for music and creative menus. Often, younger groups of residents live in the hip coastal rentals before making their first purchase. First-time homebuyers purchase beautiful homes that are affordable. Families enjoy the community events and beautiful cul-de-sac suburban neighborhoods. Sea-farers delight in this fun-loving port with transient slips, fantastic marinas and waterfront homes. And then there is our newest and most powerful migrant to our beautiful city… our empty nesters! Empty nesters enjoy the amenities of our great city while being able to downsize or upsize with less cost and in many cases taxes.
As for our retirees, the Higgins Group is driven to giving our clients alternatives to moving out of our great state and leaving families behind. Remaining in Connecticut while being able to purchase a retirement home elsewhere is a high priority for many of our clients. Milford is an amazing choice for those who want to retain a foothold.
During the next year Rick Higgins and the Adriana and Company Marketing Team at our Milford office on 146 S Broad St will be a driving force in helping people remain comfortably and confidently by defining our client's needs and associating them with the part of town that best suits them as well as providing property management solutions for those who have multiple properties.
"Milford has just about everything. That is why I moved here in 2002 and why the Higgins Group is now here as well. If you're not moved in already, I promise you'll be delighted when you do. The Higgins Group is here to provide the care and the service level you need to make your transition smooth and positive on both sides of your transaction," says Adriana Morrell, Managing Partner and Milford resident.
Former President/CEO of Realtor.com and now Chief Internet Strategist for the Higgins Group Alan Dalton concurs. Dalton says, "I spent a lot of years in Northern California before I moved back and joined Higgins. I think we are right on target with our plans and I am very excited with us adopting a West Coast style of residential real estate brokerage. It's innovative and energetic and I can't wait to see Higgins' vision unfold in the near future".
Barbara Corcoran of Shark Tank fame said, "I have watched Rick Higgins grow the Higgins Group at an unstoppable pace since he left the practice of real estate law and moved to Connecticut twenty years ago. He is one of the most progressive entrepreneurs in the industry and has created one of the most agent friendly brokerages in the country. He is always spot on in anticipating and/or creating the next big idea in the real estate industry".
Higgins Group Real Estate is an independently operated Real Estate brokerage serving Connecticut known for "Marketing CT at the Highest Level." We have approximately 500 agents and offices located throughout Fairfield County and now Milford, giving us market expertise for both buyers and sellers. If you would like more information on Higgins Group, please contact Adriana Morrell at Adriana@higginsgroup.com.