Located in Fairfield County, Easton is home to a vibrant community, multiple farms, and acres of untouched land filled with dense woodlands and pristine streams. Compared to most areas around Fairfield County, Easton exudes a rural charm unlike any other, all while being minutes away from many big city amenities and attractions.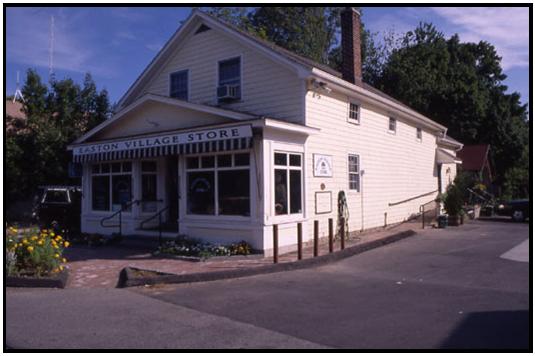 Easton is a particularly ideal choice for buyers with growing children or those who are thinking about starting a family. The town's population consists of many families with children, making it a fantastic area to live due to its strong sense of community. In addition, Easton is home to a top-performing public school district and the vast majority of its adult population is college-educated.
Neighborhoods
Easton Town Center– Residential properties in the rural neighborhood of Easton Town Center consist of medium to large-sized single-family homes and small apartments. Many of the homes were built between 1970 and 1999, and some of the older ones date back to the 1940s. Properties around the area are very wellmaintained, and many of them tend to retain their value over time.
Aspetuck– The neighborhood of Aspetuck is home to many well-preserved houses built during the 18th and early 19th centuries. The Aspetuck Historic District holds a significant piece of Connecticut history – it once served as the long-time home of Helen Keller. In addition to the historical district, residents can also enjoy a wide range of activities around the area, as well as numerous attractions, which include the Aspetuck Valley Trail and the Aspetuck Valley Apple Barn.
Home Styles in Easton
Architectural styles in Easton are predominantly Colonial Revival. Other home styles include Greek Revival, Victorian, Cape Cod, and ranch-style.
Homebuyers will find a great selection of single-family homes. Townhouses and condos are available as well, but are of limited quantity.