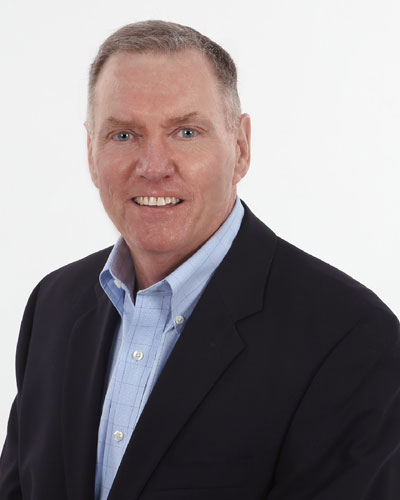 Tim Dailey

REALTOR®
Tim Dailey

REALTOR®

As a lifelong resident of Fairfield, Connecticut, Tim offers in-depth knowledge of this beloved coastal community and its surrounding towns that is beyond the norm. Prior to his real estate career, Tim, along with his father, owned and operated an extremely successful floral company in Fairfield for 54 years, during which time his professional talents and expertise in running a thriving business were developed.

Experience in the family operation, as well as his familiarity with the local area, allowed Tim to establish an enormous client base throughout Fairfield County, creating a wonderful transition into an exemplary real estate career.

Over the years, Tim has proven to be an extremely active member of the Fairfield community. Some of his many volunteer highlights include serving as a board member of the Wakeman Boys and Girls Club, member of the Wakeman Hall of Fame Committee, Chairman of the Town of Fairfield Golf Commission and President of H. Smith Richardson Golf Club.

In addition to giving back to the community, Tim is an avid golfer, and has won various golf championships throughout the years. He is a four-time winner of the H. Smith Richardson Golf Course Championship, 2016 New England Senior Champion and two-time winner of the Greater Bridgeport District Championship, to name a few.

Tim and his wife, Breda, a teacher at Burr Elementary School and renowned as a translator of old Gaelic, have two sons, John and Colin. Following in their parent's footsteps, both sons have successful professional lives in Fairfield County and Michigan. Tim and his wife remain current residents of Fairfield, Conn., where they continue to stay involved in the community and its many unique offerings. ClientReviews
Tim is a superb realtor. He is very knowledgeable about real estate sales and rentals with years of experience. He is a life long resident of Fairfield and has excellent knowledge of the local market. We have used Tim on a number of real estate transactions in Fairfield over the years. He is professional and attentive, and always provides excellent real estate guidance.
F.C
I'm has great local knowledge and contacts who can help a transaction happen, while never creating pressure to do something you are not ready to do. Tim has helped us buy, sell, and find tenants over the last 12 years. Most recently Tim helped us buy a great house in a dream neighborhood along with quick sale of our former home. Highly recommended.
J.C.
Tim is a lifelong resident in the Fairfield community that spans a few generations. He raised his 2 boys here and has local knowledge of the town and its inner workings, as well as, relationships in the community that go back many years. He understands the needs of his clients rather quickly, and delivers on his promises. Tim has helped me buy, sell, and rent homes over our 15 year working relationship. He is thorough and knowledgeable of the process and assists clients through closing. I would give him the highest grade available.
Bought & Sold in Southport
As a first time homebuyer, I had minimal knowledge of the whole process and all that went into it. Tim was with me every step of the way explaining everything that I needed to know. He was there immediately with any issues that arose and was easy to contact if I needed anything and was quick to respond. I had a very short time line to purchase my home and Tim worked with me diligently to get everything done that needed to be done and quickly. He was really on top of things. I appreciate everything that he did for me during this time and really felt that he went above and beyond to make my first time homebuying process a breeze. Thank you so much Tim and I would highly recommend you to anyone looking to purchase a home. You truly helped to take some of the stress out of the entire process.
Bought a Condo in Milford