Sharon Montesanti

REALTOR®
The Vanderblue Team
Sales Executive
Fairfield Office
Sharon offers buyers, sellers and renters in Fairfield County and the Connecticut shoreline a background in luxury sales, finance, visual presentation, contract negotiation and marketing.   She brings bi-coastal consumer insights and a strategic, visionary perspective to her real estate clients and the consumer-centric Vanderblue team.
While living and working in Northern California, Sharon developed luxury sales teams as a Group Sales Manager and influenced profit outcomes for 22 stores as a Regional Analyst in Finance for Macy's, Inc in San Francisco.  After relocating to Fairfield in 2010, her job focus in the Connecticut district was visual presentation, marketing, sales and customer experience as a District Merchant/Director of Jewelry with the company.
Prior to Macy's, Sharon held management positions with Progressive and Metlife, also in California, where her work included contract interpretation, legal compliance and settlement negotiations. She is a graduate of the Pennsylvania State University with a BS in Finance.
Having a keen eye for detail and design, Sharon's real estate niches are:
luxury homes
historic properties
home merchandising and design
rehab opportunities
relocation (especially cross-country)
and a heartfelt passion for, and personal experience with, assisting seniors and their families to prepare and sell the family home while transitioning to a new residence.
Sharon is thrilled to work with the dedicated and knowledgeable team at the Higgins Group, and welcomes the privilege to market your property at the highest level, or to assist you in finding your dream home or next investment opportunity.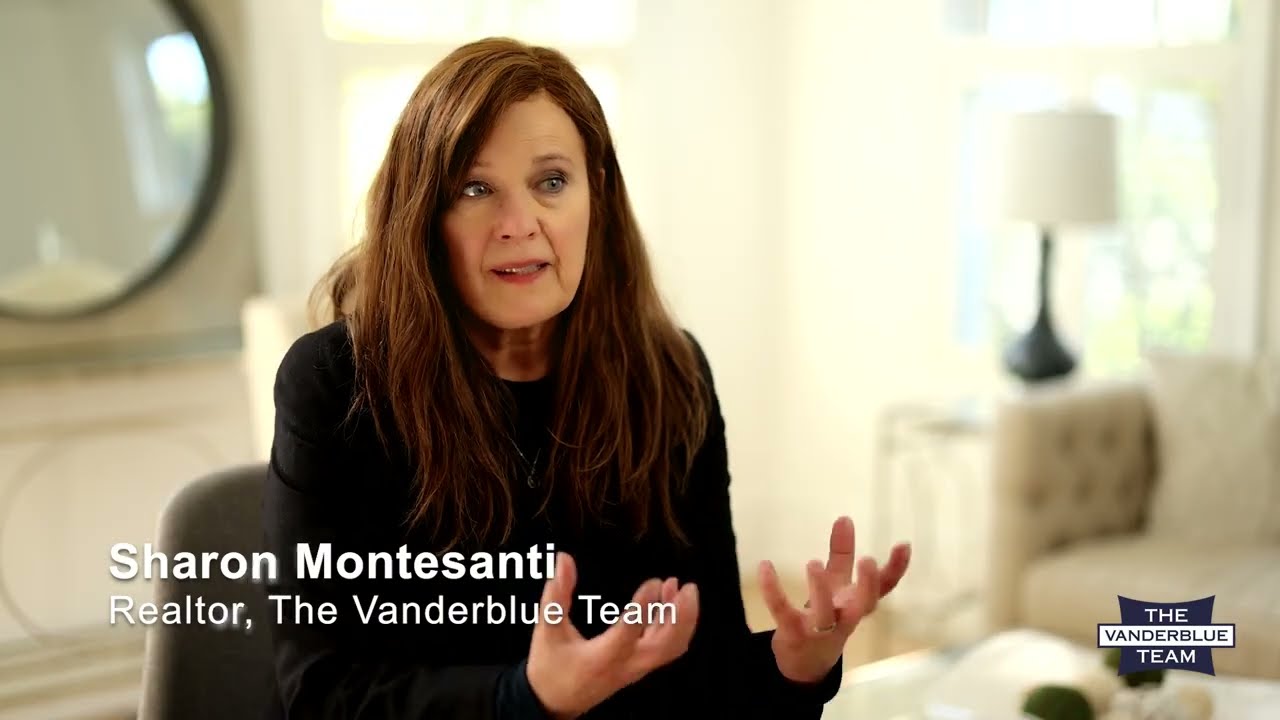 ClientReviews
Sharon Montesanti We recently had a great experience of having Sharon represent us for the sale of our home and the purchase of a new home in Fairfield County CT. Sharon was great setting up the house to sell, establishing a price, showing the house and working with the other brokers. The photos and marketing materials were excellent. She coordinated with the attorneys, the lender and all inspections, and always kept us up to date on what was happening.
Manny Campisi
My experience with Sharon Montesanti of the Vanderblue Team was excellent! She was extremely professional, friendly, and unfailing respectful of my relationship with my property. She displayed a positive and helpful attitude throughout the sale process and I have recommended her to friends. She will always be my Fairfield Realtor!
Lisa Fournier
We were very fortunate to have Sharon Montesanti our agent for buying and selling; she was very knowledgeable about the market and we even got over the asking price of our home;She worked tirelessly and showed our house 50 times over three days; with four offers; she found us a condo after showing us 10 condos;I would recommend her highly and you'd be lucky to have her.
Teresa Campisi