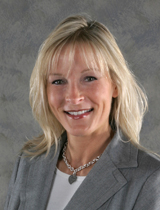 Lynn Proudfoot

REALTOR®
Lynn Proudfoot

REALTOR®
Higgins Group Private Brokerage
Sales Executive
Monroe Office
Lynn and her family are lifelong residents of Fairfield County.
Her 20 years of marketing, promotions and sales experience coupled with a mortgage background provides home sellers a valuable, unique insight into selling and marketing their home. Her knowledge of the area and in depth local network provides homebuyers the canvassing they'll need to find their perfect home. Beyond experience, Lynn brings to the table compassion, enthusiasm and a genuine aspiration to offer her clients the very best in service, technology, communication and marketing capabilities to make their home buying or selling experience pleasant and effortless.
She can offer guidance on the mortgage approval and selection process and other home buying services such as references for local movers, decorating, painting, maintenance, cleaning, landscape design, lighting, etc. She will assist each and every client, when selling or buying, from start to finish... literally.