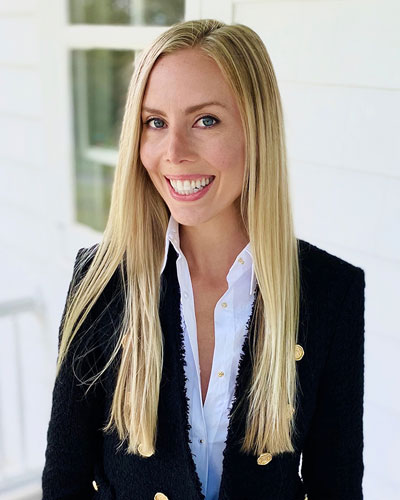 Kristin Shafer

REALTOR®
Kristin Shafer

REALTOR®
Higgins Group Private Brokerage
Sales Executive
Westport Office
With a background in the fashion industry and 12 years of experience living in Fairfield County, Kristin Shafer is one of the rare agents who delivers an exceptional eye for design and opportunity, combined with outstanding customer service and collaboration with her clients. Whether it be an old historic home or brand new, her thoughtful, innovative understanding of space and design shines when staging a listing or when considering a space that needs improvements. Having bought and renovated 3 homes in Westport, Weston, and Fairfield, she brings a unique perspective to buyers looking in these areas, and is well versed on Fairfield County's real estate market and its many lifestyle benefits.
As a real estate professional, Kristin is known for her warmth, integrity, and her drive to go above and beyond for her clients. Her experience in the fashion industry cultivated her ability to understand and anticipate a client's needs, and she is devoted to delivering the highest quality of service when helping clients navigate the process of buying or selling a home. Her detail-oriented approach combined with exceptional communication skills are an asset to everyone she works with.
An avid artist, you can often find her sketching in her studio. She loves spending time outdoors, and always tries to get in as many local hikes per week with her family as possible. More often than not you can find her in the midst of a home improvement DIY project, or putting together the perfect cheese plate to share with friends.
Kristin currently resides in Weston, CT with her husband and two young children, and maintains deep roots in the communities of all three towns in which she's lived.