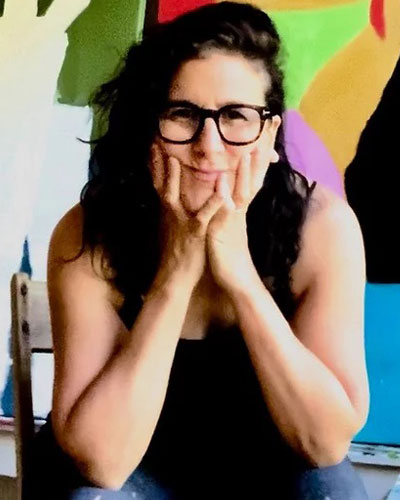 Janet Maya
Janet Maya
Higgins Referral Group
Referral Agent
Westport Office
Janet Maya's paintings center on issues of race, gender, sexual acceptance, and socio-economic equality. Her art juxtaposes rich black, brown, and white silhouettes against colorful backgrounds in boldly simple compositions. Texture is added to give a tactile quality to the surface and from is softly abstracted. With barely delineated facial features, her figures evoke questions about identity and characteristics hidden behind facades. Maya uses stance, posture, and attitude to convey the grounded nature and confrontational aspects of each figure; at the same time, her use of abstracted form leaves them open to varied interpretations. Cultural diversity sparking from her Colombian, Irish and English heritage, progressively becomes apparent.
Many life experiences have influenced Maya's work. Her artistically inclined mother, intensely encouraged her to evolve in the arts. Her father collected art when he did business in Nigeria and other regions. Early on, she learned about artist of famed Oshogbo School which arose in the newly independent Nigeria of the early 1960's. A Nigerian friend lived with Maya's family in the States while she attended Mary Mount College and the friend's stories of home and her spirituality fascinated the artist. When attending New York's School of Visual Art, Maya often went to the Metropolitan Museum of Art, finding inspiration in the African exhibits that were straightforward in expressing the sex of female and male.
Global politics is of life-long interest that began when her father engaged with regions that were in the midst of revolutionary turmoil. Exposed to political up rise in other countries, the fight for basic freedoms has been part of her life. Growing up through Civil Rights Movement and the Vietnam War has added to her work as well.
An additional impetus to Maya's art is her spiritual connection to life. As well, inner strength is a major theme throughout, though it is joined with an understanding of ever-present vulnerability to outside conventions.