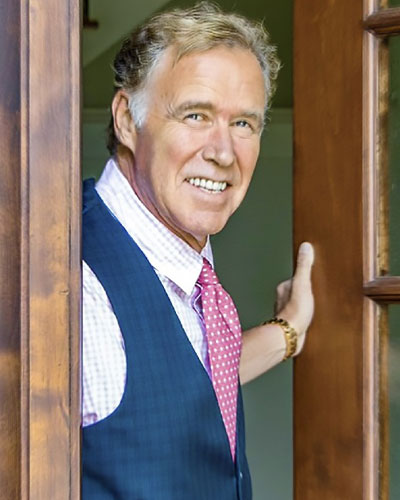 Ian O'Malley

REALTOR®
Ian O'Malley

REALTOR®

Some, if not many music fans will know me as an on-air NYC rock radio personality since 1989 (and counting). Outside of public eye media work, my other passion is real estate. Working and living in Manhattan for 21 years, in 2010 my wife and I eventually made the move here to beautiful Fairfield County CT. We instantly fell in love with the wonderful towns, sense of community, easy access to Manhattan, and what is widely considered the best public schools in the nation. Here we are happy as can be all these years later, now with two kids, two dogs, and two cats in tow.

During my downtime as a resident of Westport, I enjoy spending time with my family, travel, doing a wide range of charity work (former LLS National man of the year, etc), and happily playing terrible golf. I'm a full-time licensed Realtor® in Connecticut working from Greenwich to New Haven, specializing in the Darien to Fairfield coastal corridor along with inland communities like Wilton, Weston, Ridgefield, and New Canaan. I also assist with agent referral through my trusted agent network for clients on the move in all 50 states, making sure you, family or friends are in the absolute best of hands. Whether working with a seller or buyer, I pride myself on continuing to assist in any way needed including after the transaction is completed. Think of me as both an agent and concierge to make your move as seamless as possible. My priority is to build strong relationships with clients, based on trust, knowledge, commitment, and unmatched integrity. Every transaction from start to finish is executed to go as smoothly as possible, always with the client's best interests in mind. I'd ask you to please take a read of all my recommendation letters attached to this page. They describe considerably better than I can how I pride myself on being different from your typical realtor. Thanks in advance for that!

If you are thinking of buying, selling, or looking for a nationwide referral, feel free to call/text/email anytime to have a no-commitment conversation. "My realtor doesn't return my calls" is not part of my genetic makeup and frankly something I've found completely absurd given the responsibility we've been handed. Rest assured, we'll speak soon and look forward to chatting with you!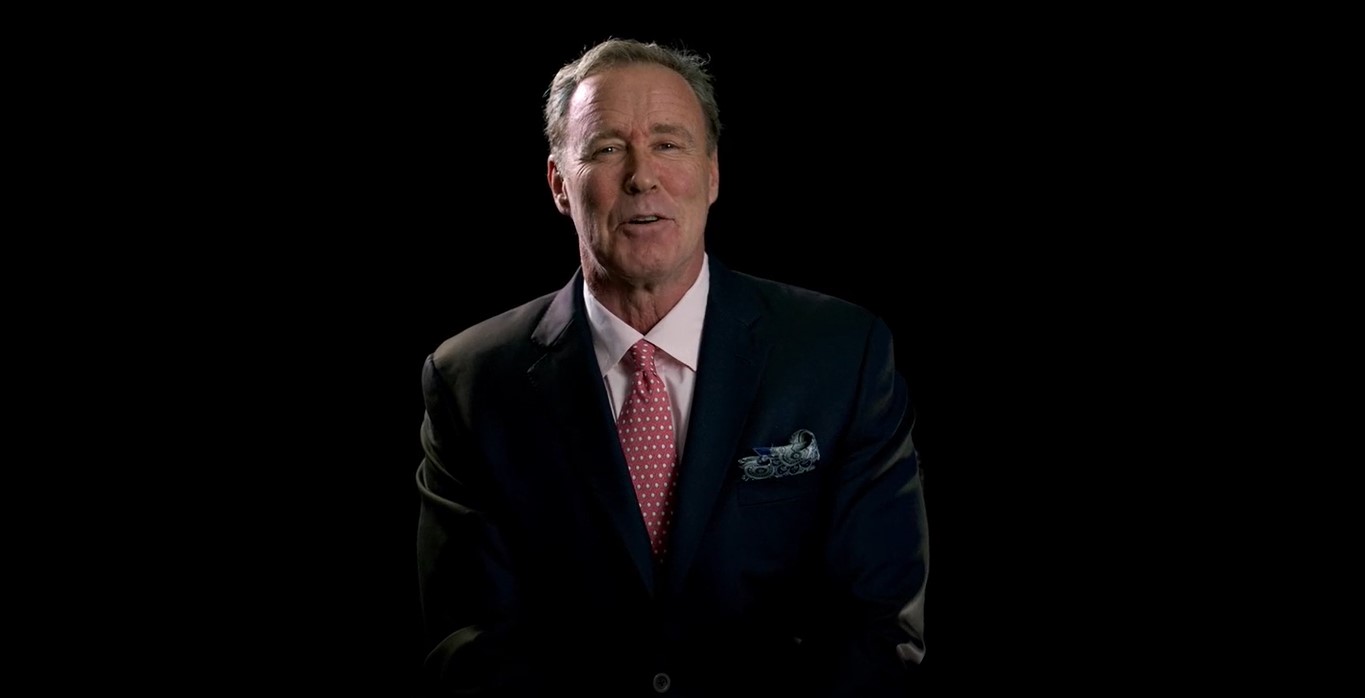 ClientReviews
Of all the recommendation letters you might be viewing about Ian O'Malley, we hope you take the time to read this one. Because hiring him to represent our home was one of the best decisions we have ever made. Upon interviewing Ian we noticed he was very different from all the other realtors. Whereas they spent much of their time with us speaking of their own successes and being a "top producer", Ian didn't even mention his great track record (which we already knew about). His priority was yes learning about our house, but also learning about our family and goals with this upcoming major life change. The marketing ideas and target advertising he suggested were excellent, and Ian kept his word from start to finish with everything he offered and promised to do. Before our house hit the market, Ian set up his team to address and improve/correct issues, thus making it totally ready for the public. That meant a home inspector for a 2 hour "pre-inspection", a stager to offer suggestions in presentation, and his handywoman who fixed a number of items we didn't even know about. Two of Ian's favorite sayings to us during the entire process if any problems arose were "Let's be proactive, not reactive", and "Don't worry, just put your faith in me and I'll handle it". He lived up to both. The photographer he uses exclusively took absolutely stunning and beautifully natural pictures of our home. They looked like they belonged in Architectural Digest and presented it in the best possible real life appearing fashion, much different from the overly glossy pictures you typically see on home sale websites. Our home was a gorgeous 5 bedroom with pool on one the best streets intown and knew it would draw considerable interest in a hot sellers market. It wasn't long before we were in a multiple offer situation. Selling price is all-important yes, but we also desired ease of transaction with the other side and to make sure a great family took over a home that we had so lovingly cared for. Ian gave us sage advice with thoughts on each and every offer (he'd taken notes on agent/buyer from doing all showings personally) which helped us in the long run make the perfect choice. And not just because we received a full asking price which we were thrilled about. Every step of the way with him as our agent, all calls were answered and responded to promptly, his advice/suggestions were excellent, and every issue addressed & solved quickly with a smile. Who knew a real estate transaction could actually be a pleasurable experience! Ian said his two most important jobs with us were to get the absolute best price possible for our home, and for my husband and I to sleep well at night knowing we were in the right hands. Once again he kept his word. Lastly and as a testament to his dedication to clients....Well after contracts were wrapped up and we were quickly on the way to our closing date ( when almost all agents disappear), our area got hit with a major snow storm. My husband was out of town and I was home with our 4 children. The morning after the storm had broken, I heard noise coming from our driveway. Upon investigation, it was Ian, who knowing my husband wasn't home, came by unannounced using his snow blower to make sure the driveway was clear in case of emergency. I think it's safe to say we give Ian O'Malley the highest recommendation possible, and hope you make the same great decision we did!
Jennifer W.
We first met Ian a few months ago over Facetime while still living out in Los Angeles, hoping we'd find someone great to help us transition to Fairfield County. BOY DID WE HIT THE JACKPOT! Ian is kind, patient and SMART. He knows the area well, as he has lived in a few towns in Fairfield County himself. He also has a keen eye for details a homeowner might not be thinking about, such as the "guts" (as Ian describes them) of the house (boiler, water heater, roof, etc). Ian found some places for us to see, and guided us to ultimately choose the home we bought. After we were in contract, Ian very intelligently asked if the sellers would be willing to meet with us in person to show us their house, because no one knows the house like the owners! This is NOT typical, but it is SO brilliant. And he didn't stop there! Ian has a list of trusted people to help out with any needs you may have for your new home, and we are already in good hands with a contractor he recommended. Ian is not your typical real estate agent -- he really cares and I couldn't recommend working with him enough. You won't be sorry.
Danielle M., Buyer
If you're looking to buy or sell a home in or around Fairfield County please do not make a final decision on your representation until you've spoken with Ian. We have had the pleasure of working with Ian twice, both outcomes were phenomenal and so were the overall experiences. The first time we were in CT and the second time, we were remote in Michigan where we now live. Ian took care of everything and went far above and beyond anything we would have expected out of any realtor. He is extremely knowledgeable, organized, detail oriented and will ensure that the transaction goes smoothly. I can't recommend him highly enough. Trust what Ian says, as he knows what he's talking about and will deliver.
Ian has extensive knowledge of the market in our price range, and did a great job of presenting us with a varied selection of prices and options at different ends of the spectrum - from those needing work to turnkey. He was available with advice when asked, but not at all pushy with his opinion. He has a keen feel for different neighborhoods in the area and their various pros and cons. He was a fair and firm negotiator on our behalf, and we completed our purchase very happy that we got a great house for a good price. Would highly recommend him as he is a consummate professional and extremely friendly guy.
My family and I made the decision to move from NYC to Westport and when we did we were connected with Ian. I am so glad we were because he made the process of purchasing a home with two young kids so easy. Ian took the time to get to know our family and what we wanted in our home where we would raise our family. He then took it upon himself to research properties and visit them and reported back to us with why or why not we would want to see the property. This helped in narrowing down our search and helped to not waste time especially coming from the city with two children. It was such a pleasure working with Ian, he was always there via text, phone or email at a drop of a dime. We spent a day looking at houses with Ian and now are raising our family in the very first house we visited with him! You won't regret working with Ian as he will make your home search his priority!
Ian O'Malley acted for us in the recent sale of our home in Wilton, CT and we would very highly recommend him. My wife and I were really impressed with his hard work and commitment to us during the entire process. Up front Ian made valuable suggestions as to the pricing and sales strategy we needed for a successful sale and in fact we got an offer within 24 hours of being on the market. During the ensuing process Ian and his partner, Floria Polverari took us smoothly through the whole thing and were always cheerful and efficient whilst navigating those tricky details that always come up, with flair and integrity. Ian is a true pro and a good, likeable human being - You couldn't be in better hands!
After a disappointing sales pitch from the local real estate leader in Ridgefield, we decided to broaden our search and found Ian. Ian came highly recommended and we liked his energy and excitement to represent our special property. Immediately he knew the ideal photographer who would capture our home perfectly and developed an extensive marketing plan that combined his antique home experience with his vast network and NYC connections. Ian is a dynamic, people person who knows everyone – which, when combined with his social media exposure, instantly gave our home the attention we felt it deserved. Ian was accommodative, honest, engaged, responsive, positive, professional, friendly and understanding throughout the entire sales process. In many cases he met prospective buyers at a moments notice and always shared detailed feedback after each showing. Despite the slow housing market our area was experiencing at that time, and many competitive homes nearby, Ian was able to find a strong buyer for our home within months. Consistent with his full-service approach, Ian even helped move our boxes after the final sale. If you are looking for a top-notch realtor, I recommend contacting him. Well done, Ian. Thanks
Joe & Nicole
Ian is a consummate professional from start to finish. He provided and managed everyone we needed from appraiser to painter to electrician. All I had to do was approve. Our communications through the process were always cordial, efficient, with calls returned in minutes when on the rare occasion not picked up directly. It simply could not have be easier. In a business rife with moonlighting agents, Ian is the real deal. His positive, can-do attitude made the entire transaction process a breeze, which was a multi-offer negotiation where I received over asking price. Looking for a truly great realtor and someone you can count on to get it done? Look no further.