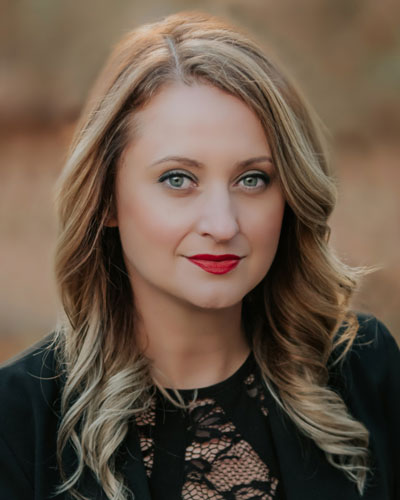 Dominika Bojarska

REALTOR®
Dominika Bojarska

REALTOR®

Dominika Bojarska is a bilingual and bi-cultural high producing rental/sale agent in Fairfield County. Born and raised in Poland, she has been a Connecticut resident for over a decade. Her excellent communication skills and a caring personality help to ease the process of selling/buying a property which can be intimidating at times. Dominika is very goal oriented and extremely dedicated to her profession which results in highly satisfied clients. ClientReviews
Bought and sold a home in 2018 in Huntington, Shelton, CT 06484. Highly Likely to Recommend: 5 Stars Local knowledge: 5 Stars Process expertise: 5 Stars Responsiveness: 5 Stars Negotiation skills: 5 Stars Dominika worked hard to find the perfect house for us. She respected our budget and made the whole process very easy. She was very knowledgeable and responsive. We couldn't be happier ?
Laure Bayol Kovacs
Consulted me on buying or selling a home in North Stamford, Stamford, CT 06903 Highly Likely to Recommend: 5 Stars Local knowledge: 5 Stars Process expertise: 5 Stars Responsiveness: 5 Stars Negotiation skills: 5 Stars Dominika is very professional. I've used her over the course of the last 5 years for various requests: She first directed me to a great rental home, then she helped me find the perfect tenants for my rental property. Further, she was extremely useful when I needed assistance with real estate consultation. Dominika has now been there for me while I'm in the process of looking for a new home. I am planning to continue to use her in the future as she is very intuitive to my needs, honest in her opinion and very reliable, while always maintaining a professional attitude. I highly recommend her to anyone wanting to list their home or finding the right home to move into.
M. Tolzmann
If you look for a responsive, hands on, engaged, real estate broker Dominika is the best. We have transacted properties on 3 continents and Dominika is clearly world class!
Jarl Anerud
I just wanted to say thank you again for helping me find home! When I started looking to find home I had no idea what to expect. As a young woman, without family nearby to guide me through this process, I was extremely nervous and scarred. I was expecting the home buying process to be difficult, stressful, and take me 6-9 months; however within 3 months of me starting this process I was home! It was quick, easy and stress free! Dominika helped me connect with a mortgage broker and establish a budget. Next thing we did is establish must haves and nice to haves. Then we started our search. After seeing few places we narrowed down area and a building that I was interested in. And next thing I knew we were looking at a condo that was exactly what I wanted; new construction, in Stamford, with parking garage! Everything happened so fast that I didn't even realize I was a home owner! I am in a place that feels home for the first time in 15 years! I enjoy being home now and having friends over! Now, I understand what Home Sweet Home really means! Thank you Dominika!
Munira Okovic
An expert agent who is professional and pleasant to deal with, Dominika has taken the time to get to know exactly the sort of tenant I look for. Her negotiation skills are excellent and she is a sharp and intuitive broker.
Roberta D
Dominika help me with both a purchase and then subsequent rental of a condo in Stamford. She was knowledgeable about the area, and pointed me towards good locations for commuting into the city. When it was time to rent, the place went on the market on Mon and was rented by Wed!
Bill S
Dominika is very knowledgeable on today's market. She's an expert on preparation for selling and/or buying a house QUICKLY. You want Dominika to be on your side of the deal when making real estate decisions. She can be trusted to treat you with the upmost care and concern. She is a top notch real estate professional!
T Delph1
Working with Dominika was a breeze. She helped make this process not only easy but fun. She was skilled and knowledgeable and was able to provide me with many varieties of properties that matched my needs. I was overwhelmed going into this process, however Dominkia made the transition easy and she helped me find the apartment of my dreams. I recommend her for anyone looking for a professional and dependable person to help you find the perfect place.
Amanda Leighready
Dominika is amazing! She was super responsive, efficient, knowledgeable and always made herself available. We needed a smooth transition between renting out our current home and moving into the new one she helped us find and she made it happen effortlessly. Very positive experience I highly recommend!
florenciad203
Consulted me on buying or selling a home in CT 06902. Thank you Dominika for your tremendous help and support! Dominika guided us step-by-step and helped us to buy our first home. Her hard work and professionalism made this process very easy and painless. We highly recommend Dominika to anyone who is looking to buy, sell or rent. You are in good hands with her!
Yuliyan3
Excellent knowledge and professionalism! Dominika has been extremely helpful throughout the process and we highly recommend her services! Dominika was available 24/7 and we never waited long before getting responses to ALL our questions an concern. Being new to Stamford and condo ownership, Dominika provided all we needed to get the job done. If you want a dedicated real estate professional, look no further!
restedmind