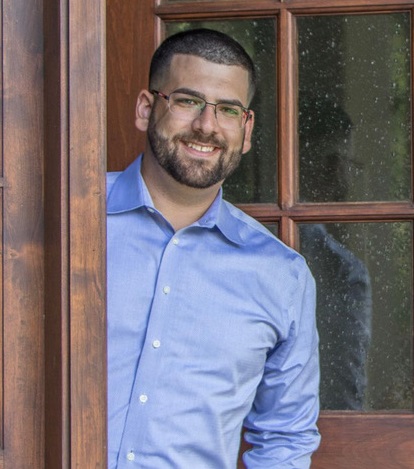 Christopher Spadaro

REALTOR®
Christopher Spadaro

REALTOR®
Forever Homes Team
Sales Executive
I am Christopher Spadaro and I'm dedicated to helping my clients find the home of their dreams. Whether you are buying or selling a home or just curious about the local market, I would love to offer my support and services. I know the local community — both as an agent and a neighbor — and can help guide you through the nuances of our local market. With access to top listings, a worldwide network, exceptional marketing strategies and cutting-edge technology, I work hard to make your real estate experience memorable and enjoyable.
I look forward to the opportunity to work with you. Please don't hesitate to contact me today! ClientReviews
Sold a Single Family home in 2022 in Stamford, CT. 5 Star Review It was an absolute pleasure working with Chris and we would recommend him as a representative for anyone trying to sell or purchase a home. When we first met Chris we were able to go over our expectations, review our reservations, and ask all of our questions - and were met with honest answers and patience. Chris was able to ease the entire decision making process with his knowledge of local real estate and the market in general. Chris' professionalism, responsiveness and interpersonal skills work synergistically to create a pain/pressure free buying and selling experience. Chris truly knows how to buy and sell houses, he is a fantastic realtor.
Virginia D
Bought a Single Family home in 2022 in Stratford, CT. 5 Star Review Chris is the absolute best! He made navigating a really challenging market painless. We're now in our dream home and we have Chris to thank for making it happen! 5 stars aren't enough to explain how great he is and how professionally he handles the entire buying process.
Maura O'Brien
Sold a Single Family home in 2021 in Derby, CT. 5 Star Review Wow! Chris made buying our second home a major breeze! He was professional AND personal! We were both selling and buying, which you know can be stressful, but Chris really did make it the best experience. He's very knowledgeable about the market and even gave us some tips on how to decorate our home #interiordecorator. From making the offer to working with the mortgage banker to the final walk through, he was there every step of the way. We really felt very fortunate to have him as our Realtor!
Enecita
Bought a Apartment home in 2021 in Redding, CT. 5 Star Review Chris was not only an extremely skilled realtor, but exceedingly patient with this first-time home buyer! He was ALWAYS available (beyond expectation) to answer any of the many questions I had, and demonstrated an amazing ability to explain home-buying protocol in an accessible manner. I thank Chris for finding me a great first home, particularly in such a challenging market.
Gumpertj