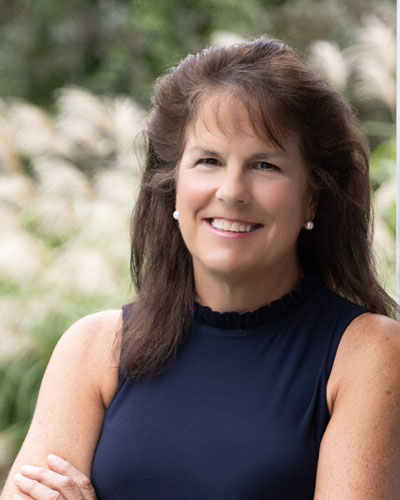 Carol McMorris

REALTOR®
Carol McMorris

REALTOR®
Higgins Group Private Brokerage
Managing Partner & Senior Vice President
Wilton Office
Professional Association
National Association of Realtors
Connecticut Association of Realtors
Consolidated Multiple Listing Service
Mid Fairfield County Board of Realtors
Education
Colby College - Waterville, Maine
MBA program at New York University
Professional Specialty
New Construction Specialist
Corporate Relocation
People moving up within town
Community Involvement
Actively involved in the Wilton Public Schools Sports Program
St. Luke's Boosters
Hopkins School Parents Association
Our Lady of Fatima
Personal
Married with children ages 12 to 29
Have lived in CT for 20 years
Previously a Financial Analyst in N.Y.C.
Experience
28 years real estate experience in N.Y. & CT.
Number One Wilton Agent for last 10 years
Top Producer at all previous real estate offices
Areas Covered
Wilton
New Canaan
Ridgefield/Redding
Weston/Westport ClientReviews
Carol is the consummate professional and all around great person. I wish I had listed with her originally and highly recommend her. Her extensive knowledge of real estate and her genuine concern for my well being were a welcome change from my previous experiences.
Linda Elaine Bourie
I listed my home with Carol and she was professional, informative and an absolute pleasure to work with. She has incredible knowledge and understanding for the real estate market. I would recommend her to anyone looking to sell their home in the near future. You will be in good hands!
Z-User
My family relocated from Maryland and were lucky to have Carol as our realtor. She covered every possible base. She was thorough, professional, responsive and a pleasure to be around. Carol knows everything about the Wilton/Ridgefield area and negotiated an incredible deal for my family. She continues to be a great resource post sale. I can't recommend her enough
Mark
Carrol knew exactly what had to be done for our house to sell well and fast. With her advice we sold a +1.5 mio house within 2 weeks at agreed price, in an area where similar houses often stay on the market for years. We were so lucky to have her!!!
Jennifer
Carol McMorris has been outstanding to work with. My husband and I have high expectations when it comes to customer service and Carol has well exceeded that. She is extremely responsive and understanding. Most importantly, we have never felt pressured and it's apparent that Carol is looking out for our best interest. She has a ton of real estate knowledge and my husband and I trust her completely. If you are looking for a professional and reliable real estate agent to buy or sell a home, I highly recommend Carol McMorris.
Tony
We purchased our home through Carol over 6 years ago - and I have nothing but good things to say. She was knowledgeable, professional and an absolute pleasure to work with through the entire experience. I would highly recommend her and gladly use her again - should we decide to move!
Ellen
Carol has sold several properties for us and we have always been impressed with the results. In addition to selling our properties, she found us each of our three homes and we have have always been very happy. She has expertise in sales for both the buyer and seller. She is very knowledgeable of the towns throughout Fairfield County and what they have to offer. I would recommend Carol to anyone looking to buy or sell a home in Fairfield County.
Kelly