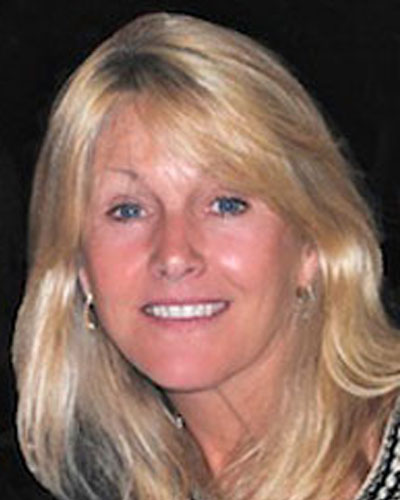 Carol Cutler

REALTOR®
Carol Cutler

REALTOR®

Carol Cutler's success in real estate is based on her unwavering commitment to five-star service and personalized one-on-one customer care. Having listed and sold nearly $50M in real estate during her first 5 years, Carol consistently ranks as one of the top producing real estate agents in Connecticut. She is recognized as the top 1% in her area and named Best of Homelight and was awarded the prestigious Five Star Professional three years in a row by CT Magazine.

With a natural love for sales, Carol provides unique out-of-the-box creative thinking and high level strategies for selling and marketing properties. Collaborating with award winning designers she utilizes a variety of luxury-driven media platforms and Higgins' strategic partnership with Forbes Global Properties to implement effective marketing solutions that provide powerful exposure and highly successful results.

Carol lives in Westport, Connecticut, with her husband David who is an internationally acclaimed illustrator and entrepreneur. She raised and guided two amazing children of whom she is most proud. Her son Dylan attended the Hopkins School and Georgetown University and was just recruited by Google. Her daughter Chelsea attended Amherst College and was recently named a rising singer/songwriter/producer by Billboard Magazine. ClientReviews
Carol has been remarkable through this process and I truly believe that the sale would not have happened but for Carol's involvement. I come from a family of real estate brokers in New York City, and I think Carol is the best of the best.
Christina Y. New York, NY
I personally recommend Carol to anyone that is even contemplating buying or selling a home in Fairfield County. She was like a big-law attorney crossed with a mother…her negotiation ability was great and her sense of the market was perfect. Her immediate responsiveness was both comforting and incredible. At any hour of the night (or even on vacation) she was there for us. We gave Carol an almost impossible task. With a very strict budget on an even tighter timeframe, she found us a dream home that we couldn't have imagined being able to purchase. Everything about Carol exceeded even the most hopeful expectations.
Brent M. Wesport, CT
Carol took the time to get to know me and my wife, our interests - and those of our children. She quickly sized up what we wanted in a home, including style, location, neighborhood and amenities and brought us to one great house after the next. She got to know us personally and what mattered most to us. She also gave us great advice and attention - with very timely and impactful results.
Todd M. Wesport, CT
We call you the Jerry Maguire of the real estate world!! You go above and beyond and we can't thank you enough!
Vinnie G. New York, NY
We spent over a year, with three agents, canvassing Easton, Weston, Wilton and Fairfield. Zero success until we met Carol - she listened to our (unique) requirements, performed valiant research, and spent many, many weekends with us searching, reviewing, visiting and poring through the details of dozens of homes. When the right home was found, Carol demonstrated a strong sense of urgency in closing quickly on a home with tremendous interest, including renegotiation when the home didn't appraise. And the service didn't stop at the sale - Carol continued to help us close loose ends afterwards - for example, tracking down an outdoor grill cover from the previous owners, several months after our closing! I would recommend Carol unreservedly - if we ever move from our current home, she will be the first and only call I make to list with.
Mark H, Weston, CT