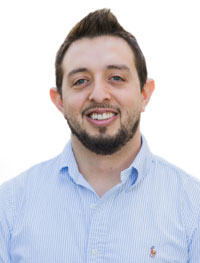 Camilo Ramirez

REALTOR®
Camilo Ramirez

REALTOR®

Welcome, to Higginsgroup.com! Have a look around and get to know my corner of the world. You can browse homes for sale, look for open houses, learn about local communities and see how the market is doing in your town. Real estate is all about the local market and I am happy to help you get better acquainted with yours!

I suggest using the Quick Search to start browsing for homes in your area and sign-up to receive email listings so you can see what is happening in your local market directly in your inbox.

With my local expertise and the support of Higgins Group Real Estate, you know you're in good hands. ClientReviews
My wife and I met Camilo through a Zillow search. He called us after we submitted our information to be pre-approved and we were SO LUCKY that he did. From the start of our home buying process Camilo was kind, knowledgeable, and honest with us. He took us to many homes to help us develop our own sense of what was out there and he ultimately helped us find our dream home! After we found our home and went through the process he continued to check in and when we signed the final paperwork he was there with a bottle of champagne to celebrate with us. He is top class and we strongly recommend him!
Robert J. Landry
Camilo Ramirez has been a pleasure to work with since the moment I met him! Camilo has gone above and beyond the call of duty to answer any and all questions I have had regarding my current rental and future purchase. Because Camilo did such a great job in helping me find my very first rental I have entrusted him to be my partner in finding my very first PURCHASE!
Roderick Mullins
I've had the pleasure of working with Camilo several times in the past 5 years. Camilo helped me not only sell my Townhouse in Norwalk less than a month but showed me over 50 houses during that time so I could find a new home for me and my family. The transactions were seamless and he did all of the heavy lifting - sometimes literally. He scheduled the professional photographer and attended the photoshoot since I could not. Camilo participated in all of the inspections and negotiated aggressively on my behalf. My mother and I also just worked with him on purchasing her a condo. I have referred Camilo to friends to sell and purchase new homes - great and small. Camilo has my HIGHEST recommendation as a realtor here in CT. I will never use anyone else!
Kimberly Yagovane