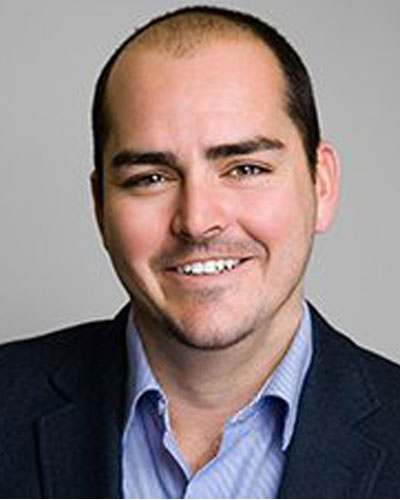 Benjamin Howell

REALTOR®
Benjamin Howell

REALTOR®

Below is just a little bit about me, because at the end of the day it's all about you.

I've been buying and selling real estate from a young age, I purchased my first home at the age of 19 and was able to leverage that to buy my first business not long after.

Being a business owner has given me the skills of negotiation, problem solving and working with all different types of people.

As Fairfield county residents, my family and I are heavily involved in this great community of Stamford CT through small business ownership, local sporting clubs and restaurants.

My passion for real estate and helping people has brought me to this point in my life. Customer service is my utmost priority and I understand that the purchase or sale of your home is one of the biggest investments you will make in your life.

Being part of the team at Higgins Group Real Estate gives me the tools and know-how to make buying or selling your next home an enjoyable and worry-free experience from start to finish.

I look forward to meeting you and finding your next dream home or putting a marketing plan together so you can sell your home and start the search for your new dream home. ClientReviews
"I have been working with Ben for 2 years on multiple properties and I could not be happier with my experience. Ben is a man of his word and I know he is always has my best interest in mind. I look forward to working together in the future on more properties!"
EMILY | STAMFORD
"Ben is the guy you want on your side, whether you're buying or selling. He helped us buying our home and selling our condo. He knows all sides of the business and the area. He is a fantastic negotiator and tells it how it is. Honest and will work for you! He made the hectic transaction of buying and selling a breeze and always gave us the perfect guidance and advice. He knows his stuff! Super responsive, professional and always makes you feel like you're his top priority. Why can't everyone be this good at their jobs?"
BASSELL | WILTON
"If you are looking for someone who is knowledgeable, professional, super responsive, and an overall great guy - Ben is your agent. He took the time to understand what we liked & disliked and stayed constantly engaged throughout the entire process. We have recommended Ben to friends and family and look forward to working with him again in the future."
JELENA | WESTPORT
"If 10 stars were possible, I'd give it to Ben for his level of expertise, his dedication in helping us find a home and his high quality of service. Buying a home can be a daunting process and Benjamin was in tuned the whole time. He answered each and every question and concern we had. He was patient, he was kind and honest! He was also incredibly accommodating with our schedules and needs throughout the entire buying process. We felt safe & secure knowing that our buyers agent Benjamin had our best interest at heart. I would highly recommend Ben & look forward to working with him in the future."
TONI HO-YOUNG | NORWALK
"Working with Ben was the best decision we made when we decided it was time to purchase our first home. From the very beginning till the day we closed he was so knowledgeable, helpful, and made the process fun even when it got difficult. He was always there to answer our many many questions and give us the best advice. The house we bought was not an easy process but he advocated for us through the whole process and at the times we thought it wouldn't work out, Ben kept us positive and made it happen. He is truly dedicated to his clients, loves what he does, and loves the Fairfield Country area. He even continues to keep in touch now that we are not working with him and we always love hearing from him."
HANNA SMITH | RIDGEFIELD
"From my first meeting with Ben when I was stuck in traffic and he spent his time familiarizing himself with the neighborhood to the final contract Ben was attentive and positive at every turn. He held multiple open houses, followed up with every interested buyer, and checked on my unoccupied house daily. He was recommended to me by a friend who employed him as the buying realtor and I know he works hard for every client. Ben makes you feel like you are his highest priority. I can't imagine working with anyone else. Sold a Single Family home in 2017 in Norwalk, CT."
CHRISTINE C.
"Ben was recommended through a friend. He really knew the markets well in Norwalk and Stamford. I knew what I was looking for and had key metrics of what would work and what wouldn't. Ben understood what I was looking for both physically in the home and financially. He went above and beyond, walked through before we went, knowing which ones to avoid, talking to other professionals and doing online as well as city records research. His research likely saved me a decent sum of money on the home I bought with him and prevented me from buying some hidden issue homes before going into contract and paying for an inspection. During the buying process he was the only person I felt had a clue what needed to happen and how to get the deal done. He periodically drove by the house to make sure what we needed done got done and reported back to me frequently. I will be highly recommending him going forward to others. Really glad I worked with him. Bought and sold a Multi Family home in 2017 in Norwalk, CT."
WILLIAM BRANCACCIO
"Ben was incredibly helpful and impressively knowledgeable during our home shopping process, and has an invaluable Rolodex of local support that will ensure your move is a smooth one. Bought a Single Family home in 2017 in Palmers Hill, Stamford, CT."
Anonymous
"Benjamin treated buying process as if buying his own house - very proactive, dependable, and responsive. He also does way more than his broker job description by recommending all that makes a buyer's life easier. I fully recommend Benjamin and hope we stay in touch! Bought a Single Family home in 2016 in Flax Hill, Norwalk, CT."
KOCIVS
"Ben did a terrific job helping us buy our home in Stamford, CT. My wife and I were downsizing and admittedly we were very particular in what we were looking for. Ben showed us dozens of homes and helped us narrow the field to a home that was just right for us. Ben is extremely knowledgeable and incredibly dedicated.You can't go wrong if he is on your side. 2 years ago after having purchased a home."
KEITH GRABOW
"Ben is a down to earth, charismatic and hard working realtor. My husband and I just purchased our first home and we owe it all to Ben. He did everything he could to make this as easy as possible and we cant thank him enough for such a wonderful first time buying experience."
MEGAN PASCARELLA