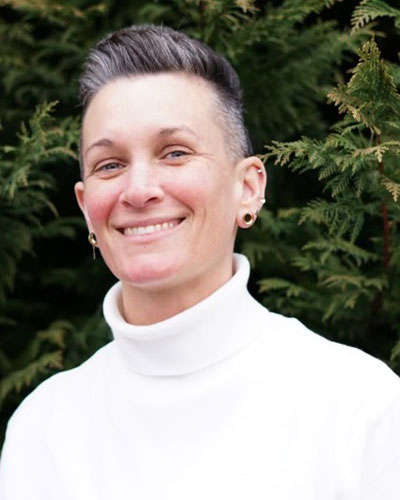 Ash Anderson

REALTOR®
Ash Anderson

REALTOR®
Higgins Group Private Brokerage
Sales Executive
Fairfield Office
Ash is a West Coast native and loved the small towns of New England she saw in movies & photos from afar. She fell in love with the history, beautiful landscapes, architecture, and sunny beaches. In 2016, she left the West Coast and moved to Connecticut to follow her dreams.
She has always been in the business of people. From customer service to the service industry, she found that it always brought her such happiness to work with people, hear their stories, connect, and ultimately make an impact in their lives.
Looking for more, she thought to herself, "how can I elevate this experience, help people, and bring them joy at the same time?" Real Estate was the answer.
Her past roles working in customer service and team management at Netflix and Square Space have sharpened her skills in not only relationships and communication, but also client service and negotiating. She is an advocate for her clients and takes the trust they place in her very seriously.
She has a natural talent for design and is eager to advise and guide her clients, whether it's house renovation ideas, or how to best stage and prepare your house for sale.
For the last 7 years she has lived in Connecticut and worked in Fairfield with the people of Fairfield. Her love for the unique New England charm Connecticut has to offer has only grown over the years.
Ash is beyond excited to help people achieve their dream of owning their perfect home in picture perfect Connecticut.