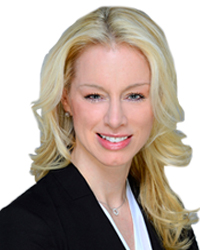 Amy Stein

Broker
Amy Stein

Broker
Higgins Group Private Brokerage
Licensed NY & CT
Westport Office
Amy is a dual licensed in both Connecticut and New York City. Named top 2% NRT agents nationwide, Amy maintains prestigious membership to The Corcoran Group's Multi-Million Dollar Club in New York City.
Born in Fairfield County and raised in the Adirondacks of Upstate New York, Amy exhibits a remarkable resourceful, positive attitude and work ethic in all of her transactions. Her confident edge, market knowledge and ability to connect is evident from the first interaction. Amy has developed remarkable negotiating savvy and professional edge, shaped through 15 years in international sourcing and development throughout Asia and Europe. After circling the globe more than 20 times, Amy has an ability to reach people on many horizons.
After 11 years on Manhattan's Upper West Side, Amy now lives in South Norwalk with her rescue dog, Fudge and is passionate about real estate development, community planning and the all-important mission of home! "
Specialized markets: Coastal Communities of Darien, Rowayton, Norwalk and Westport ClientReviews
Our deepest thanks and appreciation to Amy Stein for your hard work in selling our apartment. Amy is an outstanding broker. We had tried to sell our apartment on our own unsuccessfully for several months. We had several offers but something would always go wrong at the last minute and we'd have to start from scratch again. It was such an exhausting and time-consuming and frustrating process. We were contacted by a whole slew of brokers interested in marketing our property, but we chose to only meet with a select few from the top agencies. People ask us how we chose you since we were contacted by so many people, but Amy's emails stood out right from the get-go because she was the only person to offer real analysis and insight on the market right from the start. We were both impressed with how knowledgeable, poised and professional Amy was when actually met. After feeling so discouraged by our own selling experience, it was so great to finally meet a person who inspired both confidence and excitement that our apartment would be sold soon and at the right price. Amy worked tirelessly to make our sale happen - from meeting with various staging companies and coordinating their proposals and the delivery of furniture to all of the open houses and individual showings she hosted and prepared for. She was also on top of every last detail - from reading though the coop bylaws to handling all administrative details with the managing agent and the building. We also really appreciated how Amy made herself available to talk with us about any question we had at any time. I distinctly remember getting off the phone with Amy one night around 11:30 pm one night and how both George and I commented on how happy we were to have her as our broker and how hard-working she was to be speaking to us so late at night! Most importantly, Amy provided expert advice and guidance in judging all of the offers we received and counseling us on how we should respond to them. Advice on how to handle these types of negotiations is only valuable if you really trust and respect the person giving it, so we really relied on Amy's knowledge and experience to guide our negotiations and, most importantly, close the sale at the price we wanted. Amy is not only an incredible broker but a genuinely lovely and kind person and we truly enjoyed working with her. To be honest, we set off on selling our apartment on our own because we didn't see the point of brokers or what value they added. But seeing how integral Amy was to this process and how smoothly it went because she was there to oversee it and guide us, we are now believers. We thank her so much for everything that you did for us. I felt such an enormous sense of relief from just having met Amy, knowing that we could put our apartment in her capable hands and not worry and be assured that it would be sold. We always recommend Amy to people now and would be happy to speak to anyone who might be interested in working with her or hearing about our experience. Amy is the best!
Catherine and George Wang-Upper East Side Sellers
Our experience with Amy Stein was exceptional. We engaged her services to sell our condo in Brooklyn when we were impressed by her successful representation of the seller of the condo we purchased in Manhattan. Her professionalism and attention to detail was immediately apparent and continued straight through to the closing day. When the offers came in she did an excellent job weeding through the serious candidates from those who were unprepared to buy. Throughout the contract period she worked with the buyer and their architect to gain entrance to the unit after we had vacated and paid special attention to the final walk-through on the day of closing when issues were raised that could have derailed the timing of the purchase, arranging for the property manager to make emergency repairs on the spot. As a result we sold our unit for a record price per square foot for the market. We find that Amy displayed the utmost of reliability, trustworthiness, responsiveness and market savvy. We would highly recommend her services to others." 4 transactions: Williamsburg, Brooklyn Sellers, Financial District Buyers, Financial District Sellers and Upper West Side Buyers
Joe Hunter and Scott Hunter
Amy Stein was a pleasure to work with. We worked with her to both buy and sell. As a buyer, I found Amy to be full of helpful suggestions and I truly felt that she listened to me. We ended up with the right home and couldn't have done it without Amy's quick, diligent work and expert knowledge of the market. When we listed our apartment, we felt comfortable following Amy's directions to help make the space more appealing for prospective buyers. She helped us price it correctly and went above and beyond to help us stage the apartment for showing. Within a couple weeks, we had the offer we wanted and closed quickly thereafter. A number of the people we dealt with throughout this time praised Amy--everyone from the seller's broker to our lawyer mentioned how pleasant she was and how quick she was to respond to everyone's needs. Amy was patient, thoughtful and truly knowledgeable - she took the time to explain everything to us and gave us sage advice when we needed it. I hope that everyone has the opportunity to work with someone as special as Amy when they are ready to buy or sell a home." 2 transactions: Greenwich Village Seller and Fort Greene, Brooklyn Buyer
Sarah Wolff
I was an absentee landlord trying to sell in a tight window. Amy took control of everything and got me an offer at 98% of ask, setting sales records in the building. Amy handled everything so I didn't have to. She dovetailed the closing with the tenants move out date seamlessly. Great service, perfect outcome.
Julian Herbstein-Financial District Seller
Amy Stein recently helped us sell our home on the Upper West side. It was a complicated process due to outside factors but Amy's professionalism and ability to connect with people helped make this a seamless process. Amy's deep expertise hastened a successful result for us. Her strong interpersonal skills and exceptional service created a smooth transaction throughout the experience. Amy is not just a realtor who does her job well--she goes above and beyond for her clients, which in our case, as we were living internationally, was a life saver. She saved us time and money because she provided exceptional service and really exceeded typical efforts. Amy even gained the respect and trust of the family buying our apartment as well. She made the entire transaction efficient and pleasant. We would not hesitate to work with Amy again when buying/selling our next place! Thank you Amy!!
Jennifer and Sean Nagle- Upper West Side Sellers