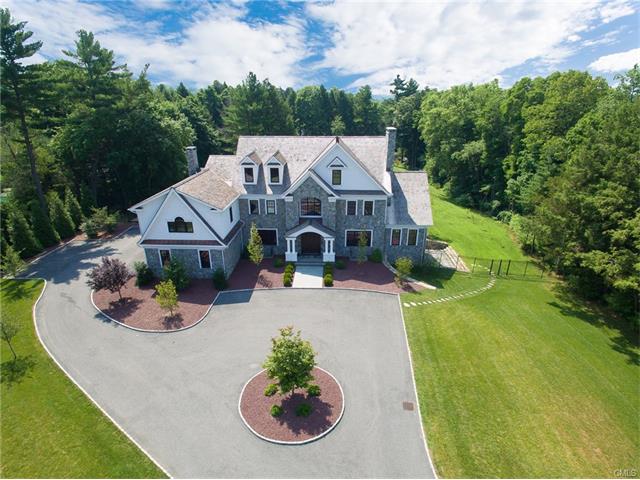 Surrounded by trees and lush landscaping is a one-of-a-kind estate property, with a beautiful stone-and-shingle mansion standing right at the heart of it. Built to last a lifetime, the property is the ideal place to raise a family and to hold memorable gatherings. In addition, 22 Coleytown Road boasts being a certified green home, with smart technology to make life easier for everyone.
This sprawling estate property is located in the neighborhood of Coleytown in Westport, CT. It is currently listed at $4,550,000 and is available for purchase or rent.
Features
Exterior

Architectural style: Colonial
Lot size: 2.9 acres
Total size: 7,411 sq. ft.
Prominent features: Sprawling grounds, stone-and-shingle facade, geothermal heat features, a circular driveway, swimming pool.
22 Coleytown Road is a certified green home with active solar panels installed in the wood shingle roof. The home also comes with its own generator. Perfect for an eco-friendly lifestyle.
It's quite uncommon to stumble upon an estate property like this in Westport, making it a real estate find you shouldn't pass.

Interior

No. of bedrooms: 5
No. of bathrooms: 6 full baths, 3 half baths
Kitchen appliances: Cook top, washer, dishwasher, wall oven, dryer, refrigerator, microwave.
Kitchen features: Well-ventilated, with plenty of light spilling into the room, 22 Coleytown Road's kitchen is a dream come true for every homemaker or aspiring chef. Spacious, with custom cabinetry and top-of-the-line appliances, it's easy to whip up a feast for friends and family.
One of the highlights of 22 Coleytown Road is its wine cellar, with a capacity of 1000 bottles, perfect if you're keen on collecting wines. The wine cellar also flows into a well-appointed tasting room.
The home comes with four fireplaces, a family room, a pantry, a finished basement, a theatre, a gym, a sports bar, and more.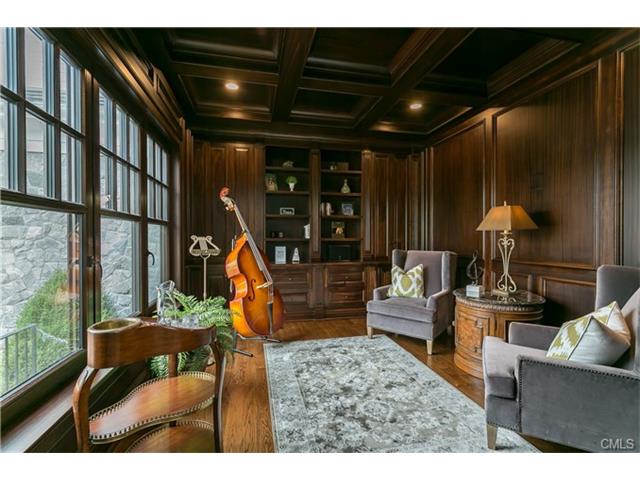 What's nearby?
Coleytown is a family-friendly neighborhood, with reputable schools located in the area such as Coleytown Elementary School, Coleytown Middle School, and Staples High School.
There is plenty of outdoor recreation nearby, with the Aspetuck River and Newman-Poses Reserve located a short distance away.
For a sneak peek of what's in store for you at 22 Coleytown Road, take the virtual tour today. You can also check out our Westport, CT town profile here.
To request for more information or schedule a booking, you can contact Maryann Ross-Levanti at 203-226-0300 or maryannlevanti(at)gmail(dotted)com. You can also visit our Westport, CT office at 5 River Road or contact us at wilton(at)higginsgroup(dotted)com.
Other Links:
Towns
Bethel, CT
Bridgeport, CT
Danbury, CT
Darien, CT
Easton, CT
Fairfield, CT
Greenwich, CT
Milford, CT
Monroe, CT
New Canaan
Newtown, CT
Norwalk CT
Redding CT
Ridgefield CT
Shelton, CT
Stamford, CT
Stratford, CT
Trumbull, CT
Weston, CT
Westport, CT
Wilton, CT