One of the best yet most underrated pleasures in life is coming home to a beautiful house that fits your needs and lifestyle to a tee. If you haven't found that dream home, this may be it. Located in Shippan, 21 Ralsey Road was built in the 1940s, but it looks better than the newer developments in the block. Numerous upgrades have been made over the years, making sure that this beautiful home is up to date with the latest standards in home design and more.
21 Ralsey Road is a single-family home in Shippan, Stamford, CT. It is currently listed in the market at $829,000.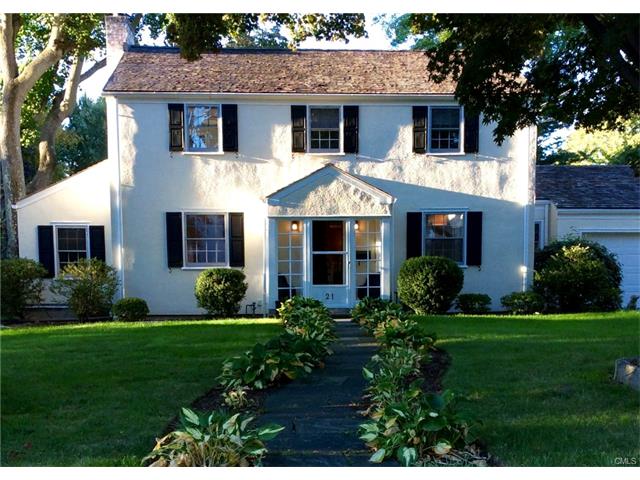 Features
Exterior

Architectural style: Colonial
Lot size: 0.25 acres
Total size: 1,856 sq. ft.  
Prominent features: Wood shingle roof, porch, beach rights, and easy access to the water. The lot is partially fenced.
21 Ralsey Road is the perfect compromise if you don't want to invest in a waterfront home but would like to live in proximity to the beach. The home comes with beach rights, giving you unprecedented access to a private beach.
There is plenty of space indoors, but you can extend your living area to the outdoors with 21 Ralsey Road's sizable yard.

Interior

No. of bedrooms: 3
No. of bathrooms: 2 full baths, 2 half baths
Kitchen appliances: Dishwasher, refrigerator, dryer, cooking range, freezer, microwave.
Kitchen features: The kitchen is adorned with granite countertops and stainless steel appliances– both of which complement the pale walls and the hardwood floors beautifully. Functional, compact, and definitely the heart of the home.
21 Ralsey Road has underwent upgrades in the recent years. The living space in the lower level has been increased thanks to the new family room.
Other home features include a formal living room, a master suite, a basement, laundry/utility, and Energy-rated storm windows and doors.

What's nearby?
Schools located nearby include Toquam Magnet Elementary School, Rippowam Middle School, and Stamford High School.
Nearby attractions include Stamford Yacht Club and Kosciuszko Park.
To request for more information or schedule a private viewing, contact Jennifer Murphy Wikman today at 203-667-1665 or jmurphy@higginsgroup.com. You can also visit our Stamford, CT office at 27 Strawberry Hill Avenue or send us an email at stamford(at)higginsgroup(dotted)com.
Know more about the community by checking out our Stamford, CT guide.
Other Links:
Towns
Bethel, CT
Bridgeport, CT
Danbury, CT
Darien, CT
Easton, CT
Fairfield, CT
Greenwich, CT
Milford, CT
Monroe, CT
New Canaan
Newtown, CT
Norwalk CT
Redding CT
Ridgefield CT
Shelton, CT
Stamford, CT
Stratford, CT
Trumbull, CT
Weston, CT
Westport, CT
Wilton, CT