Michael DeBiase

REALTOR®

Michael DeBiase is a highly accomplished real estate agent with a distinguished career spanning almost a decade. With a reputation as one of the most knowledgeable and successful agents in the industry, Michael DeBiase has helped countless clients buy, sell, and invest in properties across the region.

Known for his unparalleled expertise and commitment to excellence, Michael is deeply passionate about real estate and takes pride in helping his clients achieve their goals. He has a keen eye for detail, a deep understanding of market trends, and an unwavering commitment to providing exceptional service to every client.

Over the course of his career, Michael has been recognized for his outstanding achievements in the industry. His success is a testament to his unwavering dedication to his clients, his unparalleled market knowledge, and his ability to deliver results.

When you work with Michael, you can expect a high level of professionalism, expertise, and personalized service. He takes the time to listen to his clients' needs and concerns and tailors his approach to best suit their unique situation. He is committed to building lasting relationships with his clients, and he takes pride in helping them achieve their real estate dreams.

Whether you're looking to buy, sell, or invest in real estate, Michael DeBiase has the knowledge, skills, and resources to help you achieve your goals. He is passionate about helping clients navigate the complex world of real estate and will work tirelessly to ensure that you achieve the best possible outcome.

In short, Michael is the real estate agent you can trust to deliver results. If you're looking for an experienced, knowledgeable, and dedicated agent to help you buy, sell, or invest in real estate, look no further than Michael DeBiase.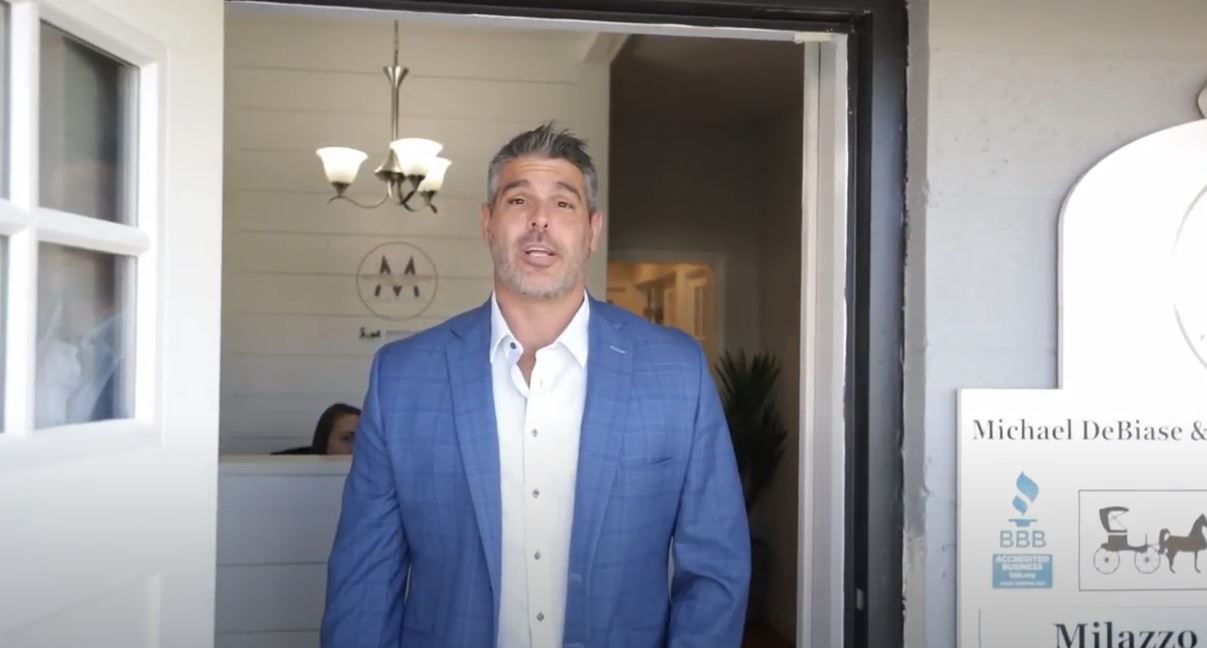 ClientReviews
My boyfriend and I were relocating from NJ to CT for work and under a time restraint. We had 3 days to look for a new home in a state we knew nothing about. After being connected with Michael through a friend, I blindly sent him a list of about 25 possible homes that I found online and called him frantically for guidance. Michael, not only helped me narrow down my search to meet our needs, but dedicated entire days to help me search that worked around my schedule while I was still working in NJ. Through the entire process, he was honest, concerned, and knowledgeable. He gave us the best introduction to a new state and made us feel welcome right from the beginning with tons of recommendations on where eat, shop, and be social. Thanks to Michael, we are settling in very comfortably and look forward to a new life in Connecticut.
Anonymous
Micheal helped me with a commercial building I own in Stamford CT. He was extremely helpful and responsive to me. I would recommend him to anyone. I felt he was knowledgeable about the area and the market. He also helped me with some problem tenants I have leasing in the building. Excellent
Anonymous
Mike did a "coming soon to market' to realtors and social media, and when it actually went on market we had a buyer in 15 minutes!! Couldn't be more happier working on this with Mike Debo! So when looking for a realto make sure you call Mike Debo!!
Sold a home in 2018 in Trumbull, CT.
Mike was amazing and everything we could have asked for in a realtor. As a first time home buyer, Mike made this process easy, smooth, and exciting. He was always available, professional, and attentive to our needs. He listened to exactly what we were looking for and was not pushy at all. He answered all our questions, even the silly ones. He put us in contact with other amazing people that helped make this whole process effortless. We could not have asked for a better realtor for our first experience as a home buyer. We love our new home and are so happy and have Mike to thank for that. He is a top notch realtor and simply an amazing person to work with. We highly recommend Mike!
NIKKI7106