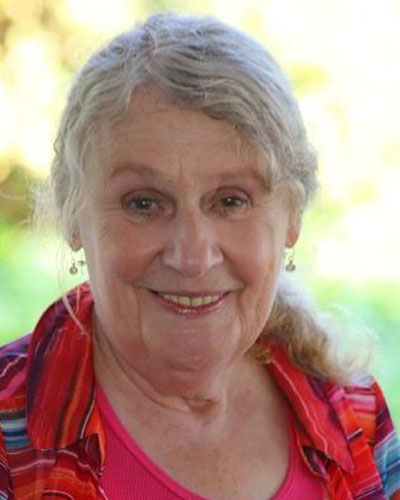 Frances Varcoe
Frances Varcoe
Welcome to Higginsgroup.com    Have a look around and get to know our corner of the world.  You can browse homes for sale, look for open houses, learn about local communities and see how the market is doing in your town.
Real estate is all about the local market and Higgins Group is here to help you get better acquainted with yours!  We suggest using the Quick Search to start browsing for homes in your area and sign-up to receive email listings and monthly market reports so you can see what is happening in your local market directly in your inbox.
Higgins Group Private Brokerage has also got all the industry's best tools to sell your home if you're thinking about putting it on the market.  On our website you can find information on the advantage of selling your home with us, learn about our affiliations with Forbes Global Properties and Who's Who in Luxury Real Estate and all the ways we can help you achieve your goal.
In our opinion, Connecticut is the premier location to live in the tri-state area and it's our mission to make sure that the Higgins Group Private Brokerage is your only choice. We are a family-owned real estate company, established in 1997 and have grown from one office with one agent to 11 offices and over 450 premier real estate advisors.
With more than 25 years of experience as a local, independent real estate brokerage, our tried and tested expertise in the real estate industry is our guarantee.
Please reach out, I am happy to refer you to a fellow Higgins Group agent to help you get started on your real estate adventure.
You know you're in good hands with Higgins Group Private Brokerage. ClientReviews
I cannot speak highly enough of Fran, her knowledge, expertise, enthusiasm, and responsiveness are unparalleled. If you want a top notch realtor and stress free experience when buying or selling in Fairfield County look no further. She helped us completed two transactions in 3 years and if I'm buying again, she's my first call.
Phulinhon
Fran is one of the greatest person we dealt with. She answered our questions and concerns when we were buying a property. She is very knowledgeable amd eager to help. Anytime of the day We called her with any issues she was there. If we decide down the road to sell our property she will be the only one we will work with again. We wouldn't trade her for anyone.
Lalic family
I had such a wonderful experience working with Fran. New to the area and unsure where rent and subsequently buy a house, Fran spent endless hours with my family and I viewing homes and showing us different neighborhoods. She has such a wealth of knowledge about CT and was so patient with us during both our rental process and subsequently when we purchased our home in Trumbull. I would most highly recommend to her to anyone looking to buy or rent a home in CT.
Danisechuang
We have known Fran for 12 years when she helped us buy our first house. Four years later she helped us buy house #2. Five years later she assisted us in finding renters for one of our houses. But here's the important thing to know about Fran. When we began looking for our first house we needed a multi family property. We had specific needs. We looked at A LOT of properties but Fran was patient. When we bought our second house, it was a single family. We had no idea what we wanted. We looked at A LOT of properties but Fran was patient. Fran is sweet and cares about her clients. She knows the business VERY well. She's straightforward and honest with her clients and I appreciate that more than anyone could know. She has integrity. It's not just about the numbers for her. We always recommend her to anyone we know that asks us for an agent.
Docljm
Fran is the only one who answered me so quickly when I sought apartments. When I arrived from Paris to invest in the USA she welcomes me with open arms. She is very attentive with the needs for the purchasers. She gave me much of its time with patience and allowed me to find what I wanted. She is a marvelous person. Thank you Fran.
Jan Debernardi
Fran helped our family find housing when we first moved to Ct and we have used her three times since and would use her again. She is responsive, honest, knowledgeable and cares for her clients. Thanks Fran!
Ruberaqua
We could not have bought our house without Fran assistance, considering that we came from out of the state. She dedicated her time to find us the house that we have described to her, which would fit our needs. It was a beautiful house in a quiet neighborhood of Stratford. The house fulfilled all our expectations and gave us a pleasant life. She also helped us to sell the house when we had to leave the country and return to our home country. It was not only business, it was friendship and enjoyable companionship.
Anonymous
Fran showed me exactly what I was looking for. She focused on my concerns and wants so I did not waste my time with unsuitable matches. Additionally, she was professional and timely, and flexible with her time. Highly recommend Fran to anyone and everyone. Thanks Fran!
Anonymous
My wife and I were recommended to use Fran as an agent from my sister-in-law, who was successful and very pleased in buying her home in Trumbull. When we met Fran we saw she was very knowledgeable about her profession, and bringing with her patience and honesty. She was an extreme pleasure to work with. My wife and I are living very happy in Trumbull for 5yrs!
Anonymous
At the beginning of my search I subscribed to several agencies for Connecticut real estate information and listings. Our RealtyQuest agent, Fran Varcoe emailed me back immediately, but the rest just sent automatic responses. Fran also had very useful ideas about our mortgage and she always took the time to take us wherever we wanted, even if the area wasn't what she would recommend. Now she feels like a friend of the family!
Anonymous